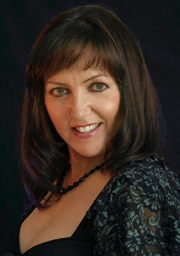 Susan Leslie
We are very pleased to welcome Susan Leslie onto our team of professionally managed entertainers in 2012.
Susan Leslie is a very smart & talented professional Piano/Vocalist & Caricaturist, available for a wide variety of events throughout the UK.
The following events portfolio is self explanatory, to add to this genuine national and international experience, we have provided a current photograph, with a variety of cocktail &amp dinner musical audio styles.


The Piano/Vocalist
Susan Leslie has a wide repertoire of music, and is able to adapt the music to suit the mood of the occasion. Susan is able to entertain from the house piano, or provide her own piano keyboard & sound system when required. Wedding and Corporate events specialist.

The Caricaturist
Susan Leslie is an attractive and stylish personality & presentation skilled operator. This is a unique and spontaneous form of entertainment, not only does the subject person enjoy the experience, the guests will have the pleasure of watching the drawings unfold. Its all about atmosphere & fun, and many of your guests will get to take away a very personal keepsake.
Providing the guests are eager to participate continuously, Susan is able to average one complete drawing every five minutes, working on A4 paper with charcoal pencils, which enable her to work quickly, but also add some shade and depth to the subject's face.
Special Offer
Susan Leslie is able to offer package deals for the Piano/Vocal and Caricature service combined, this will represent an average 25% value for money saving on the individual costs; something worth considering if you plan to have a pianist during dinner plus some after dinner entertainment. Any offers will be subject to our normal 'Terms of Business' section as advertised on the website. Please feel free to e-mail or call to discuss your requirements. When you contact us, please supply the venue and date of event, so that we will be able to quote accurate information.
Events Portfolio examples:
International
Le Vendome Hotel – Bahrain
Hilton Club Inn – Eilat, Israel

Cruises
CTC – several world cruises
South America Cruise
Caribbean Cruises – various
Canaries & Madeira
Med... Spain, Portugal, Italy, Greece, Gibraltar, N Africa
Epirotiki Lines – Caribbean
Cunard – Singapore to Cairo

UK
Hotels – various corporate events throughout the UK
Many major Family Holiday companies – Pontins, Butlins, Warner