Casino - Party Poker, Roulette and Blackjack Tables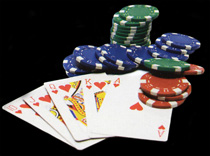 A fun casino with croupiers and an organised competitive edge.
Ideal for filling the time pre, post dinner, or as part of your evening entertainment, preferably where there are two seperate rooms for your music and casino.
It is always good to enquire how we can help to make this work well with your ideas and event instructions.
Table Magician Warren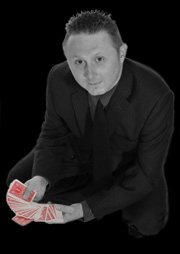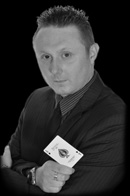 Presentation and Personality magician with a professional sleight of hand excellence.
Warren works throughout the UK, mainly at corporate events, product launches & weddings.
He is always up to date with the latest techniques for producing amazing tricks, delivered in his own fun and unique style.
His interest in magic has extended into the collective creation of some the most sought after magic effects around today, many of which are used by professional magicians worldwide.